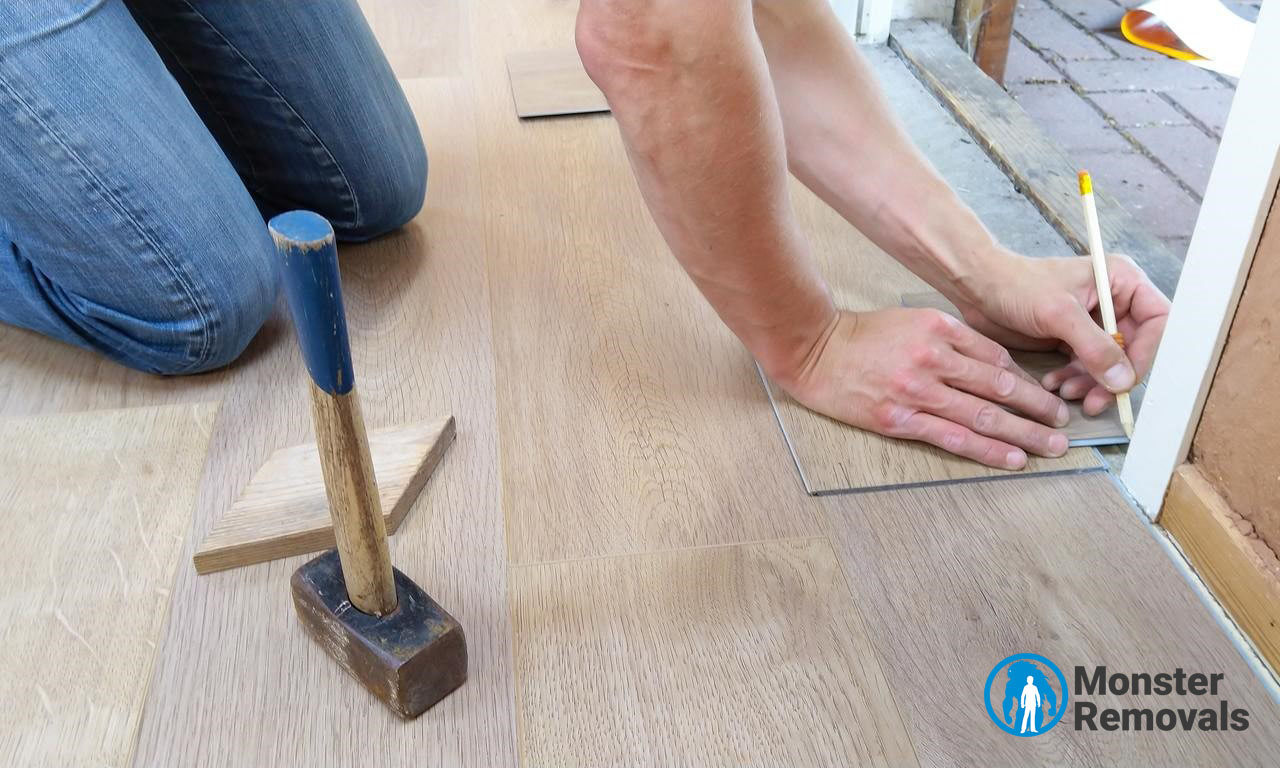 The time has come to start a new life in a new house. Among many removal tasks to take care of, including using swift small removals in London, you should also prepare your current home for sale. Before you start showing it to potential buyers, you have to make sure it is functional and in good condition, without much work left to be done for new owners. You should consider small repairs as they can make a big difference both in terms of offer prices and interest levels. Here's how to do it.
 A fresh coat of paint
If you haven't painted your home recently, you should do it before showing. This is what any real estate agent would highly recommend. Applying a new coat of paint will freshen up the space and make it seem larger and brighter, especially if you use neutral colours. Also, consider painting the exterior if you have the time. It won't cost you a lot but everything will look newer and more appealing.
Flooring replacements and repairs
Another thing you should consider fixing when selling your house is your floors. Real turn-offs for potential buyers include:
Out-dated carpeting
Scratched-up wood flooring
Damaged linoleum
Replacing and repairing the floors is a great investment because it can drastically boost your home's appeal and increase its value, especially if you choose hardwood floors most buyers prefer today. If your home already has hardwood floors, refinishing does the job. If you have ceramic flooring, clean it thoroughly, update grout and replace any cracked or chipped tiles.
Update the kitchen
Kitchens are usually one of the most important features for potential home buyers, which means that you can make some minor repairs that will make your kitchen appear more inviting. You don't have to do a complete kitchen renovation unless your agent tells you that it is absolutely necessary or that you can make your money back on the sale. You can:
Resurface your cabinets
Replace the handles on them
Install new fixtures
Caulk your sink
Installing new countertops could also be enough. When it comes to kitchen remodelling, the key is to focus on affordable but high-impact projects.
Bathroom repairs
If you have a running toilet or a leaky faucet, then it is time to make some repairs in your bathroom before the showing. You can also replace glass fixtures, shower doors, missing tiles, clean up the grout or replace it, and others. Also, you can repaint the bathroom walls in a light colour and make the space seem larger. In addition to the kitchen, your bathroom might be the most expensive area in a home to upgrade but it is worth it.
Improve the lighting
In order to maximise the perception of space and make your home seem open and inviting, make sure you focus on improving the lighting in your home. Replace dated light fixtures with modern ones. Add in pendants in the kitchen for a more modern look. In addition, don't forget natural lighting. Replace heavy drapes for light coloured curtains. Let the sun in.