There are many cases where a full flared removal service is not needed but rather a flexible, compact solution which provides the necessary efficiency and affordability without engaging unnecessary resources. For such occasions, we offer our specialised small removals in London as the ideal solution to a variety of small scale removal requirements of both private and business customers. Our small removal options are efficient and reliable, they deliver the same high standard and quality of service as any of our other removals.
Our small removal solutions in London – perfect for many occasions and purposes
The small removal service we offer is designed to deliver convenience and affordability, and covers various needs and purposes like:
Quick and safe removal of odd, bulky, heavy or otherwise awkward items and goods which cannot be relocated effectively using other means;
Inexpensive removal of single items like standalone furniture, domestic appliances, standalone pieces of equipment/machinery etc.
Student removals – our small removals are a good way to handle all student removal needs, without spending too much;
Of course, our small removals in London can also be requested for various other occasions, not listed above, by all means contact us and we will discuss your requirements in detail.
Quick and inexpensive way to move things
As mentioned, our small removals in London are specially designed to be the affordable solution to various compact relocation needs. Having said this, there is no compromise on quality or standard of service – we approach and conduct our small scale removal jobs with the same professionalism and precision as any of our other services.
Each customer is provided with an individually prepared service quote, reflecting the actual specs of the job;
Our service pricing is flexible and is generally able to meet different customer budget requirements.
For extra value for money, our small removals can be combined with one or more of our additional services like cleaning, storage
The manpower and hardware behind our small removals in London
Just because it's a small sized removal doesn't mean we are small on effort to do it right, quite the opposite. Our removal technicians are ski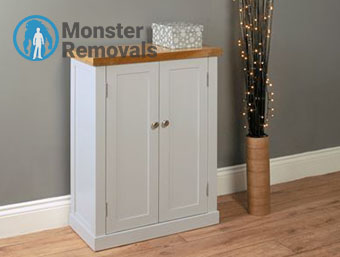 lled and experienced, they will deal with everything concerning the job including tricky things like packing and securing of items prior to transit. Our London based removal team will do their best to have all items delivered on time and intact. We operate a fleet of neat, well maintained removal vehicles.
Small scale removal services have been gaining momentum in London for a period of time now. The high living costs across the city mean many people are downsizing and opting for a more compact residence, or sharing part of a house or flat with others. Furthermore, the diverse economy seen in London requires many people to relocate specific or odd items from business to business, or business to customer. Keeping a car in London can also be quite dear, so moving things using a dedicated small removal service makes sense on many levels. Small scale removal work is expected to become more important for the city in upcoming years.