In many cases, ensuring the safe shifting and removal of different goods and items depends on how well they have been packed and secured. Items might require packing and securing prior to being relocated to another address, or before being put into storage. If customers prefer to do their own packing of valuables, then Monster Removals can be of help through our specialised packing supply delivery in London. We will deliver a full kit of high quality packing and wrapping supplies to your doorstep at a very reasonable price.
Various packing supply kits available
We stock on many different packing and wrapping materials, of different size and strength. Depending on your personal requirements, we will put together a customised kit of supplies and have them delivered to your home or office at a specified time and day. We stock and supply:
High strength corrugated and non-corrugated removal boxes of all standard sizes;
Non-standard size removal boxes can also be supplied with advanced notice;
Different types, including high strength duct tape-like products;
Bubble wraps and protective stretch foils;
Elastic straps, blankets and various other protective coverings;
If customers wish, our drivers can assist with advice on how to make packing of valuables quicker and more effective – this way you not only get to use industry grade packing materials, but also benefit from professional advice and expertise.
Good value for money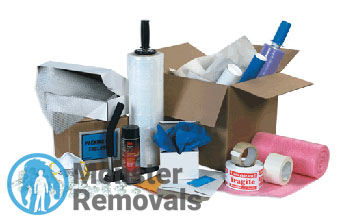 Our packing supply delivery in London is a cost effective service which aims to reduce the usual costs of buying high quality packing and wrapping supplies over the counter. We will prepare an individual quote inclusive of the amount and type of packing supplies your project requires. Our packing supply kits usually save people a decent amount of money and time, in having to purchase everything on their own. Of course, we can also supply only one or two types of packing supplies, so if you only require removal boxes or large amount of stretch foil and bubble wrap then we can arrange for these to be delivered to you. We also stock and supply various other packing materials so speak to our customer representatives.