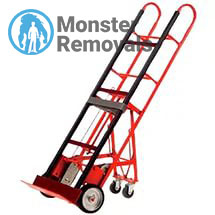 Monster Removals also deals with various pickup and delivery requirements for residential and commercial customers. Our specialised regular deliveries in London are available on a fixed schedule basis by default, but can also be requested as a one off option. The service is flexible and delivers excellent cost efficiency in all instances. We operate a fleet of sufficiently sized vehicles, which means we are able to carry out pickup and delivery of items and goods of various sizes, weight and volume.
Our regular deliveries in London – a truly convenient solution
Our regular delivery service is the convenient and reliable way to ensure delivery of commercial goods, supplies and materials to your home or office is always on time. Our punctual drivers will make sure every item you have requested is picked up and delivered at the right time, and in perfect order.
Service pricing which wraps around your budget needs
Our regular deliveries in London are a fair priced service which aims to meet customer budget requirements in full. Monster Removals London will quote you the best possible price given the specs of your home or office delivery needs.
Streamlined delivery solution, zero hassles
Our services are always a breeze to use, as we cover all aspects of the job, the regular deliveries make no exception. We deal with everything from start to end, so customers don't have to.
We can collect goods, supplies or materials from a customer specified location, supplier, store or factory;
If necessary, we can perform additional packing and securing of items before transportation as to ensure safe delivery;
We deliver to any customer specified location, near or far, we also do unloading, unpacking and distribution of delivered supplies, materials or goods;
For a quick collection and delivery of all goods we would need sufficient details, so please provide the necessary information to our customer consultants at the time of securing your service – this will help us organise and provide you with a seamless and efficient delivery solution. Please be advised we do not perform collection, transportation and delivery of hazardous materials or dangerous goods like corrosives, volatiles, explosives, aggressive/toxic chemicals etc.