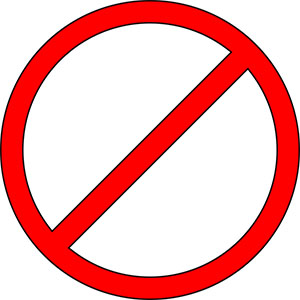 Let's face it a house removal is a rather strenuous and stressful endeavour that requires planning, skills and much dedication. That is of course if you do want to avoid any unpleasant surprises, complications and inevitable failure.
You can easily find tons of useful (and not so much) tips about what to do when you are moving homes, but rarely people tell you want pitfalls to avoid in the process of packing and execution of your much waited moving project. Fortunately you have us by your side to help you figure those details out.
What mistakes to avoid when moving homes
Naturally, a complex job such as a domestic relocation may come with quite many mistakes to make along the way. The most common among them are as follows:
Thinking that you can properly manage a large scale removal on your own. Do not kid yourself. If you start looking for packers and movers sooner you will be able to eliminate much of the stress and strain of the whole job even before they have become a great problem.
Leaving the packing for the last minute. The more conservative experts state that packing should start at least a couple of months before the moving date. Even though we are not so extreme in our tips, we would say that sparing three weeks prior to the relocation is an absolute must if you want to make sure that your goods are ready for their adventure on the road. Properly carried out packing is supposed to reduce the risk of damage to your goods on the moving day, and would make the job of actually unpacking and assembling your furniture at the new place much easier.
Thinking only about yourself. Sure enough, you are much stressed and have tons of issues to think about (don't forget the junk removal) but things are not much easier for your family, especially the kids. What you need to do is focus your attention to them and make the transition easier. Thus, among other things, you will not have the time to worry about your own problems which is always a good thing.
Not handling the utilities at the new place. You should make the necessary arrangements with the gas, electricity, heating, telephone and internet providers well in advance, so that you are spared from the unpleasant surprise of arriving at the house to found out that you cannot take a shower. Of course, this is important no matter what time of the year it is, but you should be very careful especially if you are moving during the winter – because that's when failing to do so may be even dangerous.
Being cheap. We know that moving is a pretty costly endeavour and you would like to take every opportunity to save a bit of money, but there are things that you should not be cheap about like hiring the right movers, or buying durable and reliable packing supplies, or making sure that you have properly secured your goods.