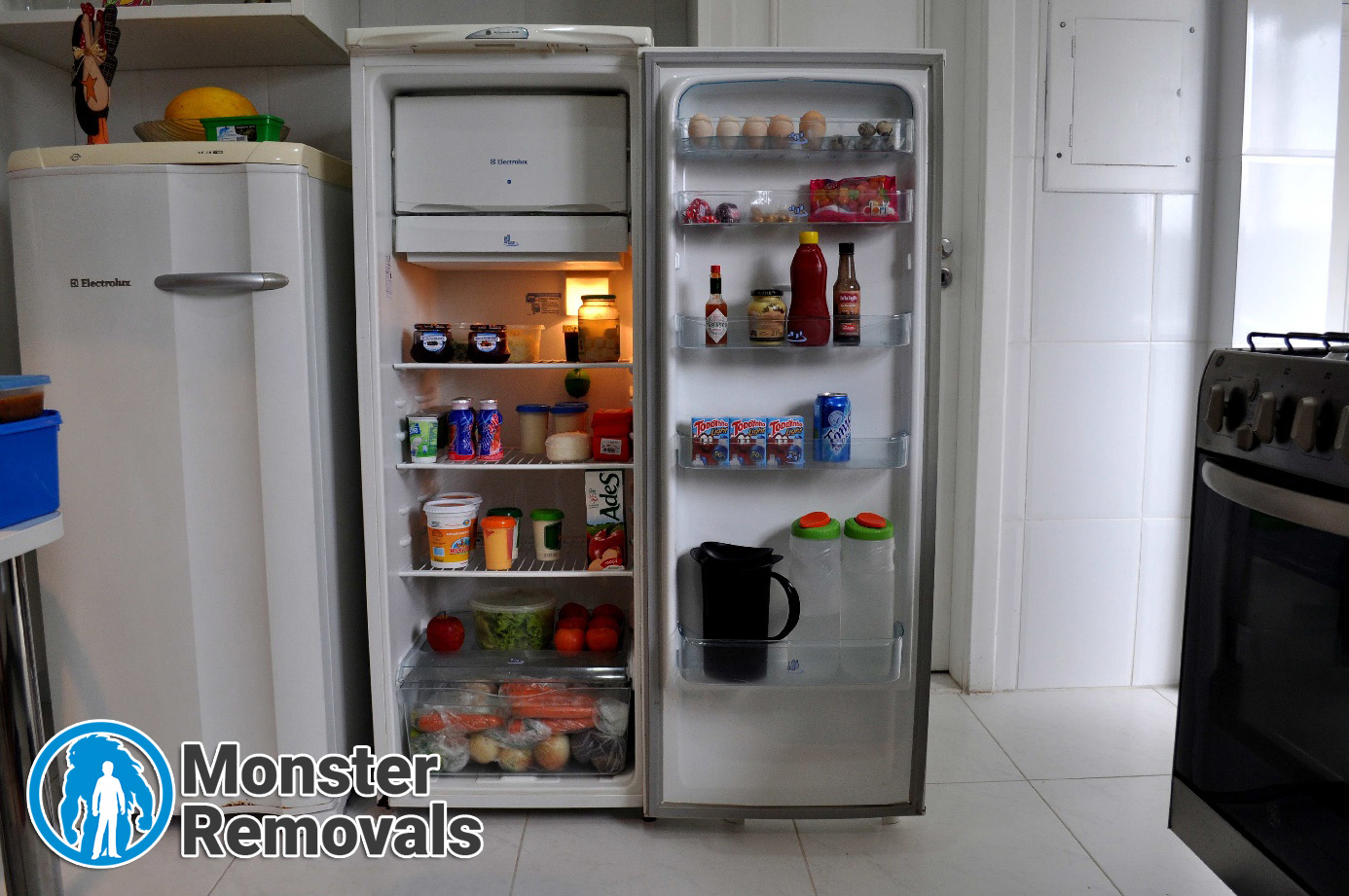 A very useful tip you need to remember when organising a house move is to always start this process by dedicating a day or two to decluttering. Declutter your wardrobe, garage, loft… every room and part of your home. Don't forget to include your fridge and your kitchen's cupboards and cabinets to your decluttering to-do list. It would be wrong of you to assume that you can simply pack all the food you keep in your house and to transport it to your new property because:
Moving companies do not deal with the packing, loading and transportation of food
It may take too much space in the transit vehicle forcing you to stretch your relocation budget
Handing perishables is a tricky task that is simply not worth your time
There is an easier and better solution when you find yourself in this scenario
House removals also result in a great deal of food waste simply because people forget or fail to properly plan what to do with all the food which they have in their home. That can be a problem because even if you hire a removals company that offers speedy waste collection and disposal services in London, chances are that it will not be willing to throw your leftover food reserves at a designated place. This means that you will have to figure out a way to tackle this delicate situation all by yourself… well, almost because we are here to help you with a few smart tips on how to reduce your food waste prior to a domestic relocation.
Make a list of all the food you have in your house
Get a pen and a piece of paper and make a detailed list of all the food you have on the territory of your home. Include absolutely everything in it – perishables, non-perishables, food that has been already cooked but is yet to be consumed, beverages, etc. That will help you get a better idea of what you are dealing with and will enable you to come up with a good plan of action. It is best if you do that about a month prior to your move. This will give you enough time to reduce your food waste.
What to eat
One word – perishables! Start by eating all the cooked food. Do the same with all the fresh fruit and vegetables that you have. Plan your weekly meals in advance based on the products you have in your pantry. The fewer food items you have to pack or deal with later the better.
What to pack
If you have a lot of canned food or a valuable wine collection, you can take it with you. Still, keep in mind that it will not be allowed on the moving van so you will need to transport it with your personal vehicle, for example. Use sturdy cardboard boxes and rent some special crates in which you can move fragile items such as bottles of wine.
What to do with whatever food's left
You have a lot of food items in your old home but you do not want to take them with you when moving home? No, problem. You can simply donate them. Go online to find the nearest Trussell Trust food bank so that your food can go to children and adults in crisis.