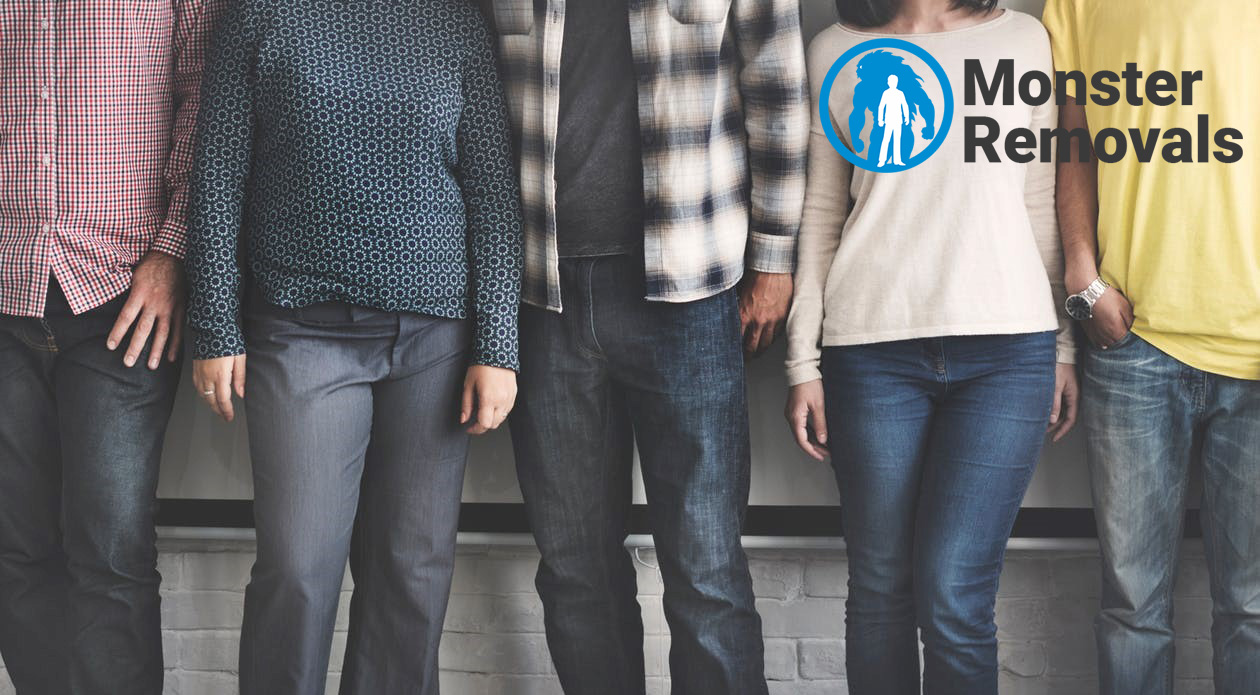 Here's an odd question: What do plan on wearing on your moving day? It is best to prepare your relocation apparel in advance because you will need to put some thought into it. This may sound weird to you but you must remember that some clothes are not suitable choice to wear for the day on which you are relocating.
Why what you wear matters on your moving day?
Not wearing the right type of clothes on your moving day may easily lead to an injury, especially if you have a lot of heavy items to load on the transit truck. Imagine, for example, that you are trying to move a heavy armchair by yourself and that your shoes slip or that you cannot bend properly because you are wearing really tight skinny jeans. Even if you don't harm yourself in the process, you will feel incredibly uncomfortable and the whole task will take you an eternity if you are dressed in the wrong type of clothes for the job. Also, keep in mind that moving home often means that you will spend a lot of time outside loading and unloading the moving truck, organising your items and etc. So, if you are not adequately dressed you may become dehydrated or catch a cold. To avoid those terrible scenarios, remember the following moving day fashion crimes:
Don't wear sandals, flip-flops, heels or any other type of footwear that is not enclosed as you may hurt your toes;
Don't decorate yourself with too much jewellery because you can easily lose or damage it;
Don't leave your hair down ladies (and some gentlemen), unless you want it to get caught on something;
So, what should you wear? We will give you a few pointers that are guaranteed to be of great help to you.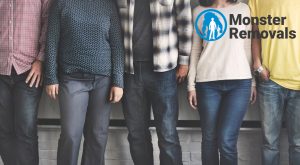 Pictured: Comfortable clothes that are not too baggy
Comfortable but not too baggy
Opt for trousers that are loose around your legs. That will allow you to do things like bending, kneeling, lifting and etc. Don't worry, there won't be a fashion panel in front of your house to judge you on your appearance. But if you are not willing to be unfaithful to your exceptional fashion style, you can always hire a team of trained movers to organise and carry out your house move for you. We know that in the world of business, for example, one should always be presentable which is why if you are moving office, preserve your trendy image by relying on comprehensive commercial removal services in London.
Sometimes fabrics make all the difference
Natural fabrics are a must to wear when moving. They will keep you warm when the weather is cold and but when it is hot, breathable fabrics like cotton and linen will let you stay cool. So, check your local weather forecast and prep clothes of the right fabrics.
Pockets – the more, the merrier
While your moving-day clothes must never be baggy, it is always practical if they come with a lot of pockets. In that way, important things like a measuring tape, a packing checklist or a small bottle of water will always be on you.